Where are you most likely to see a Black Bear in Florida? The Florida Black Bear Scenic Byway runs right through the middle of the Ocala National Forest. The Ocala National Forest is home to more bears than any other area in the state of Florida. The Forest has approximately 1200 bears living in and around it. I have been fortunate with my job to encounter a great number of bears over the years. There is no reason why you shouldn't be able to find where the bears are.
Many of the Forest roads cut off of SR19 and SR40. They are dirt roads and are easy to access. The roads are identifiable by a brown sign with numbers. The best times to travel these roads are very early in the morning and just before dark. The bears are most active during these times. However, in the fall when they are eating constantly to store up for the cooler days ahead, you can spot them at all times of the day and night.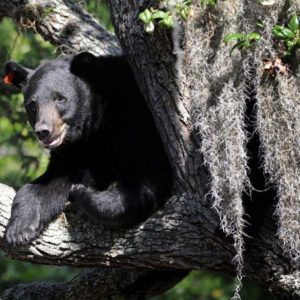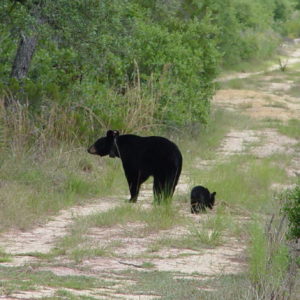 For the more adventurous person, you should get on one of the many trails and hike. One that I would recommend is the Florida trail. You can pick up the Florida trail at Alexander Springs, Juniper Springs or Salt Springs. You never know what you may encounter. There are not only bears, but bobcat, fox, deer and many species of birds and reptiles. If you have never seen a bear in the wild, you are in for a treat. It is quite exciting to see these majestic animals roaming the land. I will never forget the first time I saw a bear in the woods near my home, which is very close to the Ocala Forest.
You do need to keep a few things in mind while hiking in bear territory. Try to avoid hiking alone, if possible. If you do encounter a bear, enjoy from a distance (that is what zoom lenses are for). A sow with cubs will be very protective. Give them plenty of space. Most bear encounters in the forest are not threatening. The best advice is to be alert and never feed the bears or any wildlife.
Enjoy exploring the Florida Black Bear Scenic Byway. Take a walk on the wild side.