Activities along the Byway
Enjoy the great outdoors along the Florida Black Bear Scenic Byway by exploring within any of the many public lands along the route. You'll find more than a hundred miles of hiking trails, equestrian and biking trails, and a new system of ORV and ATV trails. Pause and drop a line in a roadside pond, or bring your kayak for an adventure down one of our crystalline spring runs. From family adventures to challenging exploration, there's plenty to see and do in the forests along the byway!
Hoover over the picture or click/tap on the picture for more information.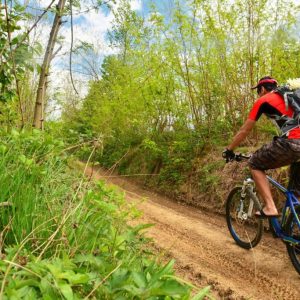 Florida Black Bear Scenic Byway is home to a remarkable array of scenery specializing in lush forests, abundant bodies of water, and breathtaking scenery resulting in some truly great motorcycle and bicycle rides. The Byway also offers lively cities and towns with rich histories and colorful amenities that draw visitors year round.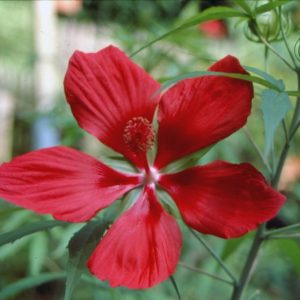 The Big Scrub is the world's largest contiguous sand pine scrub forest, and is home to a wide variety of rare and endangered plant species. Whether you're looking for unusual shrubs on the high, dry longleaf pine islands of the scrub forest, you'll find a diversity of flora in every season – with peak wildflower blooms in spring and fall.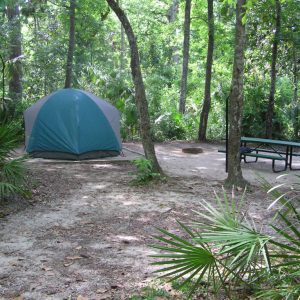 Welcome to Florida, nature's playground. The Sunshine State has mystified visitors since the first explorers dug their heels into the earth here five centuries ago. And now it belongs to you. Florida is a buffet of sun, surf, soft breezes and fresh air. The temperate climate allows for year-round camping and endless outdoor activities.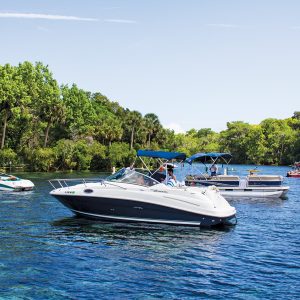 There are over 1700 streams and 20 major waterways in Florida, so it's no surprise that boating is a hugely popular pastime in the Sunshine State. The lush vegetation, abundant wildlife and tranquil silence make for a sublime boating experience. There are many exceptional destinations which you can explore while visiting our state.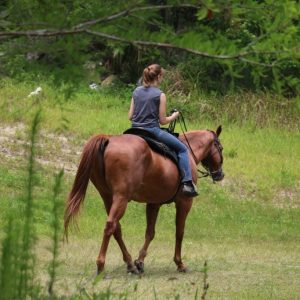 Come out and enjoy a day of horseback riding with family and friends, enjoy Florida Black Bear Scenic Bwyays beautiful outdoors and wildlife, with over 100 miles of horseback riding trails from the Silver River to the Ocala National Forest , to Tiger Bay and beyond. Feel the wind blowing off your face as a feeling of freedom and excitement fill you, when you see a hawk flying overhead, or fish jumping in the lake as you ride by, or just taking in the sounds of the back country as you let your horse drink in a near by lake.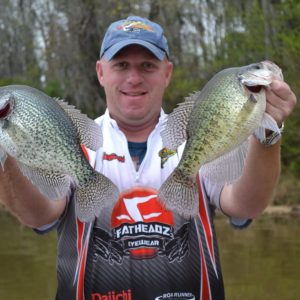 Wildcat Lake
is an excellent place to target trophy large mouth bass. Wildcat Lake has a catch and release only regulation for bass, so all bass caught must be immediately released. This regulation has allowed Wildcat Lake to maintain good numbers of big bass for people to enjoy. There is a very convenient ramp located on SR 40 just east of the intersection with SR 19. There is a launch fee to use this ramp.
.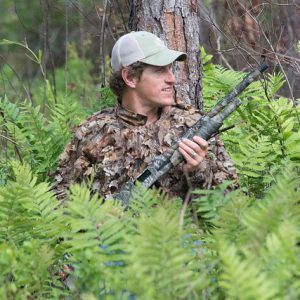 For many seasons hunters have focused their efforts in the northern half of the Hopkins Prairie unit of the Ocala forest. Parts of this is vehicle restricted so those willing to make an 1800 plus yard hike into the heart of an area, will find a number of mature bucks hiding out. Once you get out to these plots of pines and scrub oaks you will find plenty of tracks and even some rubs and scrapes. Just as mentioned previously, you can hunt these perimeter trails and being deep into the forest you have likely upped your odds of catching a nice buck.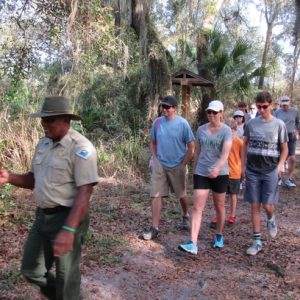 With more than 100 miles of the Florida Trail, Florida's own National Scenic Trail, running through the region, hiking opportunities abound. All of the public lands along the Florida Black Bear Scenic Byway offer a variety of hiking opportunities. Stop in at the Ocklawaha Visitor Center along SR 40 east of Silver Springs to pick up regional maps and guidebooks to plan your hiking adventures. The Florida Trail in the Ocala National Forest is certified as the Florida National Scenic Trail and has been called the "crown jewel" of the Florida Trail System.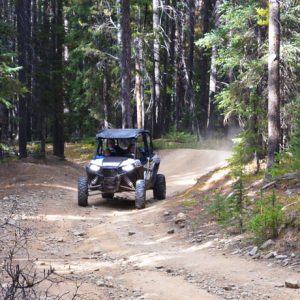 Florida winter, with its clear, blue skies and moderate temperatures, is the best time of the year to hit the trails on an off-road motorcycle, Jeep or ATV. The Ocala National Forest within the Florida Black Bear Scenic Byway offers some of the most enjoyable places to ride. Trails are designed for slow speeds for riders to view and appreciate scenery and wildlife as well as to highlight the importance of conservation, forest management, and history.
With nearly 200 miles of ATV / motorcycle trails and another 81 miles of off-road trails for Jeeps and other 4WD vehicles.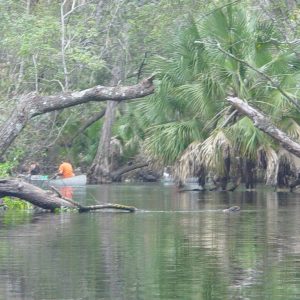 There are over 1700 streams and 20 major waterways in Florida, so it's no surprise that canoeing is a hugely popular pastime in the Sunshine State. , you can slip your kayak into the same crystalline streams that intrigued him as he followed the western shore of Lake George. Launch points (and outfitters with canoes and kayaks and shuttle services at your disposal) can be found at the major springs, including Alexander Springs, Juniper Springs, Silver Glen Springs, and Salt Springs. The Silver River and Ocklawaha River offer jungle-like paddling, with overhanging trees and cypress-knee lined shores.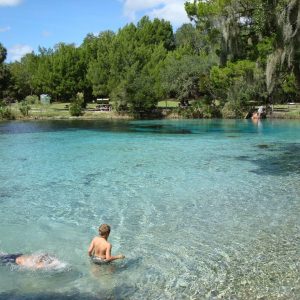 Located in the Ocala National Forest, it's one of only 27 first-magnitude springs in Florida. Its sloped spring pool makes it almost like a natural water park and a favorite for families, while the surrounding cabbage palm trees give it a tropical feel. As with all the springs, it's a constant 72 degrees, which makes it a refreshing respite on hot summer days.
According to the USDA Forest Service, Alexander is tops in popularity among the four springs recreation areas in the Forest, based on visitor numbers. Nearly 42,000 people visited Alexander Springs last year, with some 27,700 of those attending May through August.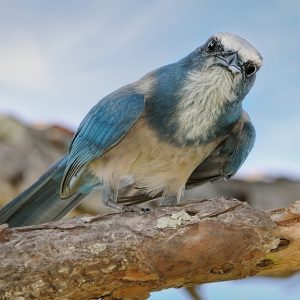 Regardless of where you decide to go along the byway, wildlife will always be close at hand. The eastern section of the Great Florida Birding Trail runs through various sections of the Ocala National Forest. With over 380,000 acres containing a mix of sand pine and oak scrub habitat this national forest creates a very large paradise for both birds and birders alike.